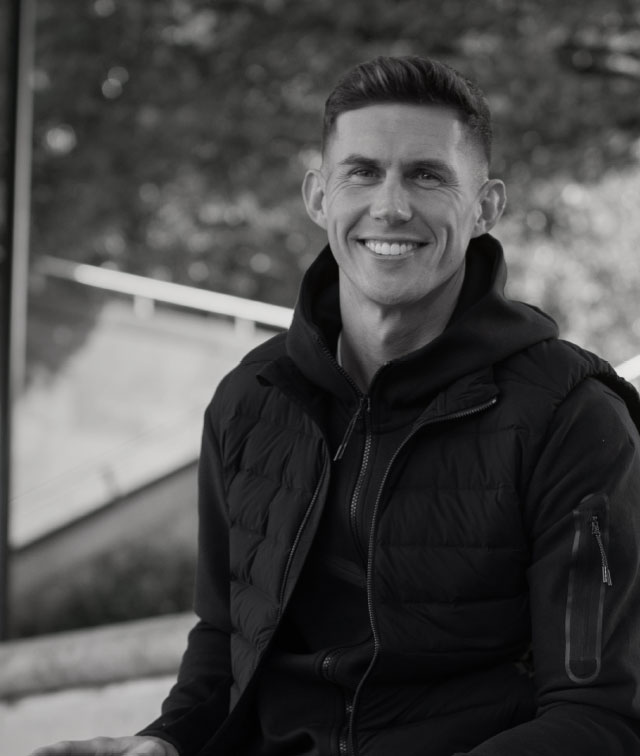 MARK ROSS
CO FOUNDER OF LIFESTYLE LEAN
I'm a fitness and physique enthusiast who has been coaching clients over the last 10 years, pursuing my passions in body composition, strength training and physique transformations.
As many others do, I grew up playing football, I played at a high level and still do, this sporting back ground helped me achieve a full university soccer scholarship in the USA studying sports and exercise which ultimately shaped me as a fitness fanatic.
Over there I didn't just live the fitness lifestyle, I also couldn't get enough of learning about it either. I remember studying how you can change the body with correct diet and exercise, then applying it to myself and on others team-mates! This power knowing I could help and guide others to what they want to achieve made me realise it's what I want to pursue long term.
After returning back to the UK I threw myself into the deep end of the fitness industry with personal training and as many qualifications possible. I couldn't wait to start helping people professionally and ever since then have never looked back.
This passion for the industry took me into coaching clients from all walks of life, from general-population clients who want to drop a few kg's and improve all basic health markers to TV stars and pro athletes who need to be in the very best physical shape possible!
On a personal level I've always trained so that my body is lean, fit, strong and athletic. I've never dreamed of being huge or over muscular, I want to look great in clothes whilst still having lean muscle that turns heads when on the beach…this is also the approach I take with my clients physiques! To achieve this I use my unique and mixed background of learning history. From a young age I followed bodybuilding and physique training religiously, whilst simultaneously playing a high level of sport. Over the years I've learnt how to combine the two to create a unique style of training I can call my own, one that has transformed 1000's of people's lives and one that will have your body performing just as amazing as it looks.
Guys come to me tired of wasting years with no results and confused with so much complicated information out there. I fully believe keeping things simple as possible with nutrition and training produces the best results every time and my client results prove this. I want to educate clients with ONLY the need to know facts, the facts that will not just help achieve your dream physique but will get you there in the fastest time possible, with you enjoying the simple structure of the process every step of the way.
I Co-Founded Lifestyle Lean™ with my Fiancée Jess. Together we want to positively effect the lives of as many men and women as we physically can, to reach their full potential and we won't stop until we have.